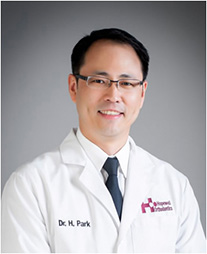 Welcome to Hopewell Orthodontics and our specialist services for Orthodontics and Dentofacial Orthopedics in children and adults. We have been serving Dutchess County since 2005. We invite you to explore the different sections of our website, which reflect the depth and expertise of our Hopewell Orthodontics service.
Orthodontics is a combination of artistry, hands-on work, and the use of physics, engineering, science, and the latest technologies, which come together to create amazing results. I love the challenges of developing specific treatment paths for my patients, because each patient has unique needs and it's my job to ensure that the treatment is right for them.
For me, being an orthodontist is incredibly rewarding because of the unique nature of the profession. Orthodontics not only improves a patient's smile aesthetics with a corresponding increase in their self-confidence, but it also improves the functionality of their bite, which leads to better body health. As an orthodontist, I am able to bring about positive changes in the lives of my patients.
Thank you for visiting our Hopewell Orthodontics website.
Sincerely,
Hyun K. Park, DMD
Diplomate, American Board of Orthodontics

Education

Postdoctoral Training

Licensure
Board Certification
Professional Affiliations
Personal Life
My wife and I met during our orthodontic residencies; she is also a practicing orthodontist (view her website here).